All Season Sunrooms Farmingdale, NY 11735
Factors to Consider Before Installing a Sunroom Addition to Your Farmingdale, NY Home
For more than 50 years, Four Seasons Sunroom, an acclaimed Farmingdale, NY all season sunroom designer, has been creating sanctuaries for Nassau County homeowners. Sunroom additions, four season rooms, outdoor patios, pergolas, and so much more; our trained designers can help you create a one-of-a-kind space that will allow you to enjoy your home even more. To find out how Four Seasons Sunroom can help you turn your house into the home of your dreams, call 516-253-2329 and one of our trained professionals will be delighted to assist you.
Factors to Consider Before Installing a Sunroom Addition to Your Farmingdale, NY Home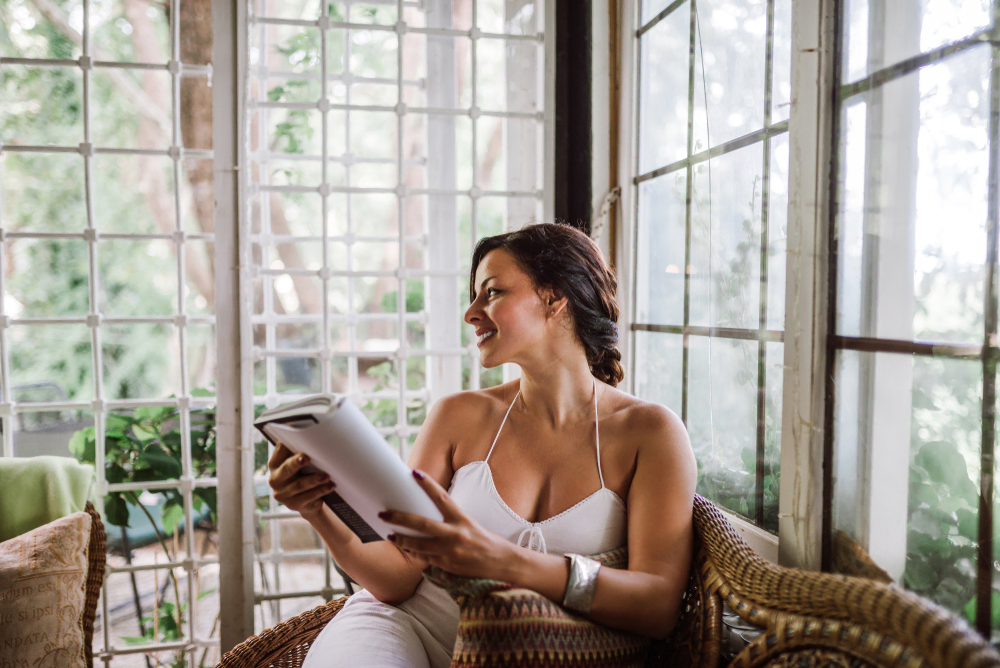 Since your Nassau County home is where you spend the majority of your time, and because it is your biggest asset, it stands to reason that you want your house to be as inviting and comfortable as possible. Your environment has a direct impact on your happiness, and a warm, welcoming space that is filled with plenty of light can enhance your mood, increase your energy levels, and boost your productivity. In fact, according to numerous studies, regular exposure to bright light can improve your overall physical and mental health. It's for these reasons and more that a sunroom addition can be a valuable investment.
Sunroom additions are enclosed glass structures that are attached that feature walls of floor-to-ceiling windows; the ceilings can be comprised of windows, too. These spaces are attached to a house, are accessed through an interior door, and may also provide access to the outdoors via an exterior door. Because they're made almost entirely of glass, sunroom additions are filled with natural light. They're warm, sunny spaces that bring the outdoors in, and provide additional living space that can either be enjoyed year-round or most of the year.
With so many benefits, it's easy to see why sunroom additions are so popular among Nassau County homeowners. If you're thinking about adding one to your house, to ensure the space will meet the needs of your family, Four Seasons Sunroom, the premier Farmingdale, NY all season sunroom company, recommends considering the following factors when you're planning the design.
The Location
The location of your sunroom addition is important, as it will have a direct impact on how sunlight fills the space throughout the day. For instance, if the sunroom is located on the east side of your Nassau County home, you and your family will be able to watch the sunrise while eating breakfast, while a sunroom that is situated on the western side of your house will allow you to take in the sunset while you're having supper, and placing the addition on the north side of your house will fill the space with filtered light throughout the day. Though sunroom additions are most commonly situated on the back or side of a house, they can also be added to the front.
When deciding where to place your sunroom addition, consider what your goals are and how you and your family will be using the space. Choose a location for your sunroom installation that will allow you to use it the way you envision, and that will maximize your enjoyment of the space.
The Size
Sunroom additions can range in size from cozy nooks to wide open spaces that offer plenty of room for living and entertaining. When determining the size of your new sunroom, consider the primary purpose of the room; how you intend on using it. You should also consider where the sunroom addition will be located on your Nassau County house.
Flooring
In regard to the flooring for your sunroom, the sky is the limit! There are so many different flooring materials to choose from, such as hardwood, laminate, natural stone, brick, carpeting, and even concrete. While most Nassau County homeowners opt for wood, laminate, or tile, you can choose any flooring material that speaks to your taste and that will work with the way you intend on using the space. If you aren't sure what type of flooring to choose, ask your Farmingdale, NY all season sunroom designer for suggestions.
The Windows
The main purpose of your sunroom addition is to create a space that is full of natural light, and that allows you to enjoy beautiful views of the outdoors while you're inside; in other words, a sunroom brings the outside into your Nassau County home. Because they're the main feature of the space, it's important to choose windows that will fit your needs. There are several different options to consider, including sliding, casement (crank-out), and picture windows, as well as French and sliding glass doors. Whatever style you choose, make sure you go with the highest energy efficiency rating possible, as doing so will not only ensure your comfort, but will also help to keep your utility expenses down.
Ready to Install a Sunroom Addition?
If you're ready to install a sunroom addition to your Nassau County home, contact Four Seasons Sunroom, the Farmingdale, NY all season sunroom experts. To schedule an in-home consultation with one of our design experts, call 516-253-2329 today!
Useful links for Farmingdale, NY
Map of Farmingdale, NY
---
Here are some general contractor-related links: