All Season Sunrooms Woodsburgh, NY 11598
The Benefits of a Patio Enclosure for Your Woodsburgh, NY Home
For more than 50 years, Four Seasons Sunroom has been improving the function of Nassau County homes and improving the lives of residents with premium-quality sunroom installation services. We're an acclaimed, internationally recognized Woodsburgh, NY all season sunroom company, and our team of certified, highly experienced designers can create a one-of-a-kind patio enclosure that you and your family will be sure to love. Turn your Nassau County house into your dream home with a patio enclosure from Four Seasons Sunroom. Call 516-253-2329 to schedule an in-home consultation today!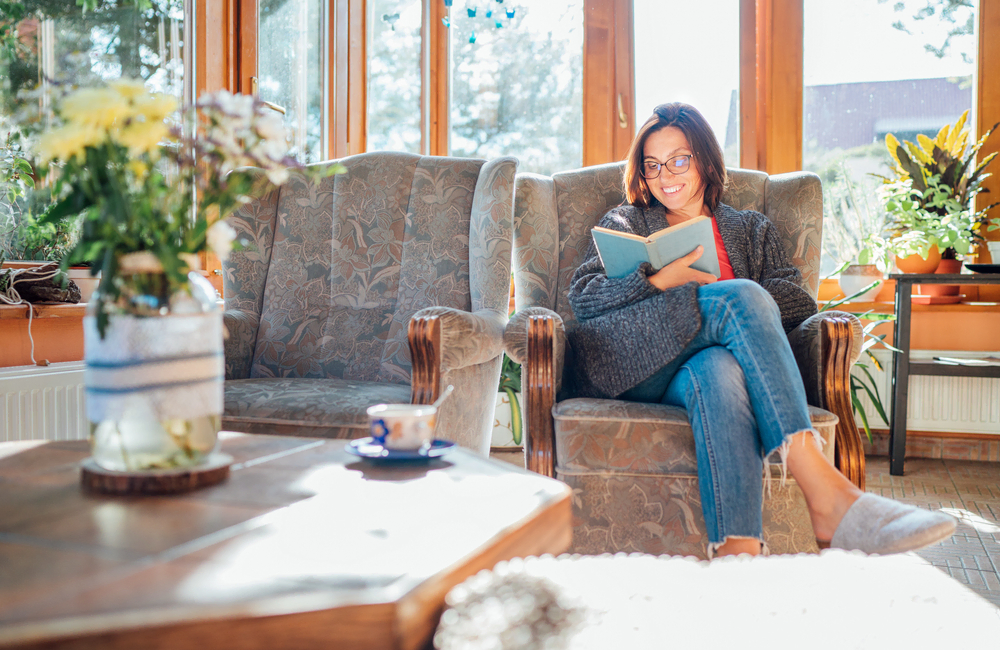 The Benefits of a Patio Enclosure for Your Woodsburgh, NY Home
Wouldn't it be wonderful if you could spend more time outside enjoying your beautiful Nassau County yard without having to deal with pesky bugs or unpredictable weather? With a patio enclosure, you can do just that!
Not sure if a patio enclosure is the right choice for you? Consider the following benefits and there's no doubt that you'll want to schedule an appointment with a Woodsburgh, NY all season sunroom designer to start planning your very own patio enclosure addition.
Protection from the Elements
While spending time outside is great, an unexpected storm can put a real damper on things. When you add a patio enclosure to your Nassau County home, you and your loved ones will be able to enjoy more quality time outside without having to worry about passing storms. It isn't just rain that a patio enclosure will protect you from; it can also shield you from the harsh UV rays of the sun and create cooling shade on those blazing hot summer days. In fact, a Woodsburgh, NY all season sunroom designer can create a delightful space that will allow you to enjoy the outdoors, no matter how frightful the weather might be.
More Usable Space
If you'd like to add extra space to your Nassau Count house but you don't want to deal with a major construction project, an enclosed patio is the perfect solution. This addition will add more square footage to your house so that you and your family can spread out. A Woodsburgh, NY all season sunroom specialist can create a one-of-a-kind patio enclosure that will be customized to meet your family's unique needs. Dinner parties, playing board games, family reunions, and just relaxing with a good book while being surrounded by your loved ones and nature; a patio enclosure can be used in so many ways.
Privacy and Security
While you love the idea of spending time outside, you worry about being exposed to noisy neighbors or passersby. A patio enclosure can shield you from prying eyes so that you can enjoy being outside without having to worry about anyone watching you. This structure can also serve as a line of defense, providing a layer of protection against potential intruders. You'll feel a lot safer and more secure spending time outside in your patio enclosure.
Increased Property Value
Finally, a patio enclosure addition can increase the value of your Nassau County home. Since these structures add more usable living space, provide protection from the elements, add an additional layer of protection from prying eyes and potential intruders, and because they bring the outdoors in and enhance the aesthetic appeal of your property, a patio enclosure – especially when it's designed and installed by a reputable, experienced Woodsburgh, NY all season sunroom expert – can add real value to your property. In fact, according to real estate experts, enclosed patios have about a 50% return on investment, which would be a big plus if you plan on selling in the future.
Schedule an Appointment with Woodsburgh, NY's All Season Sunroom Experts
If you're interested in adding a patio enclosure to your Nassau County home, for the best results possible, contact Four Seasons Sunroom. With more than 50 years of experience, dozens of satisfied clients, and a proven track record of excellence, the designers at our internationally recognized company will help you create a one-of-a-kind space that will meet your needs and exceed your expectations. To schedule an in-home consultation, call 516-253-2329 today!
Map of Woodsburgh, NY
---
Here are some general contractor-related links: